Wonderful World of Briards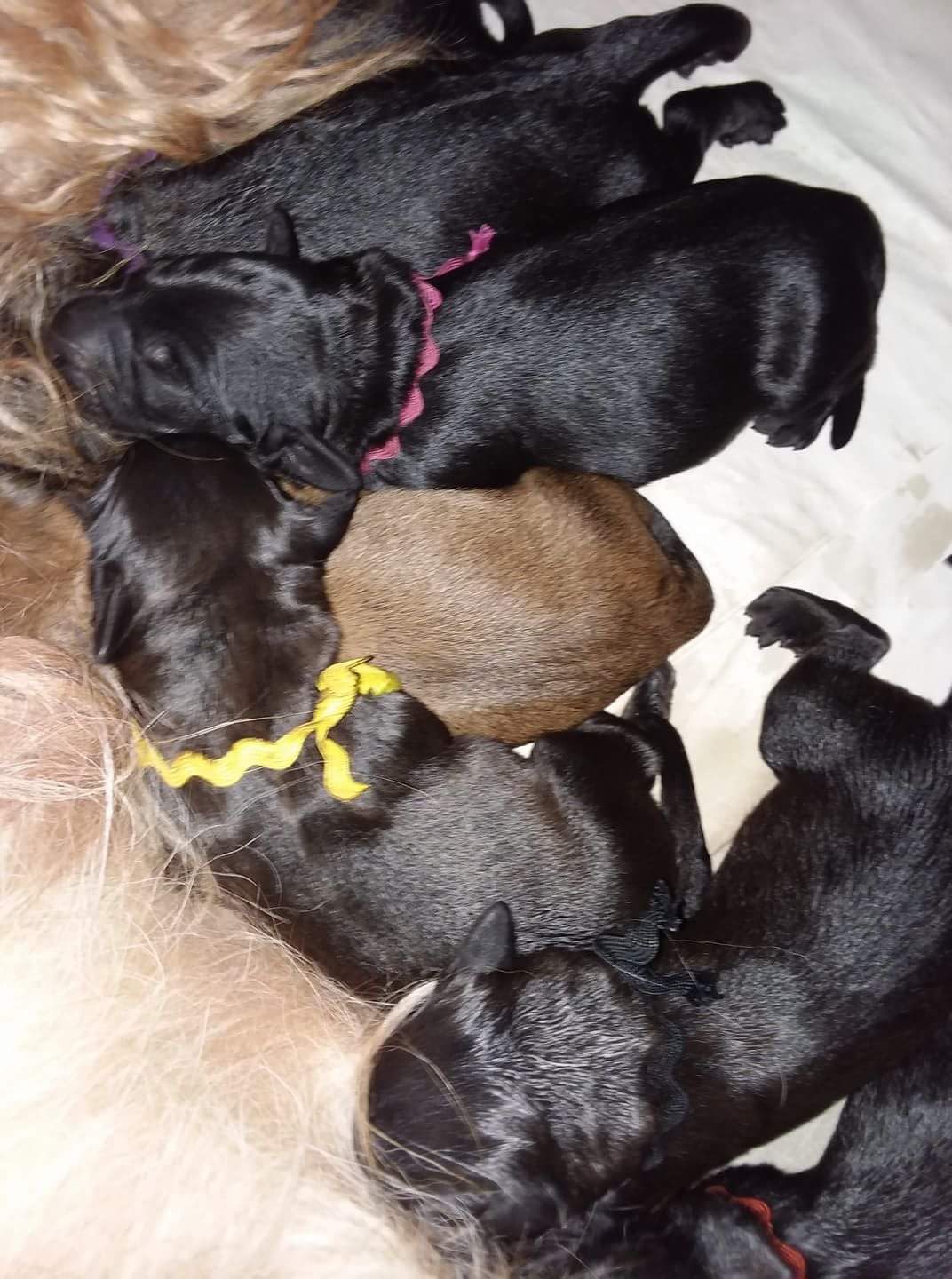 Katniss' puppies are here and headed to their forever homes.  We have two black, natural ear girls available and one cropped black boy.

All the puppies have had their puppy shots, are crate trained, registered with the AKC and micro-chipped.   They are looking for their forever homes and are ready to go. 

The puppies are out of Ch. Nuview's Let the Games begin and Ch. Levian de Bejaune.  We are quite pleased with their temperaments and are getting great reports from the owners of those who have gone to their homes. 

We are happy to discuss this breed with you if you are interested and we, as breeders, are committed to supporting our owners in the raising and care of their briard. 

And since I know you would rather look at pictures....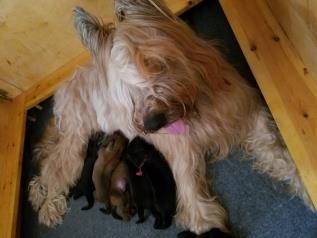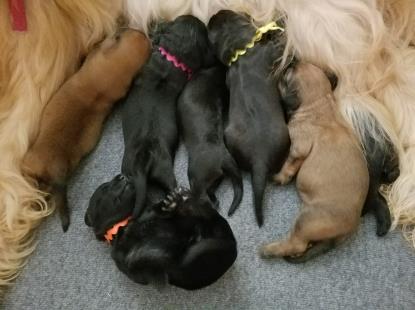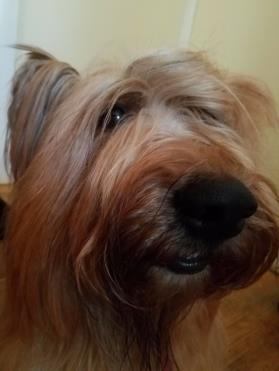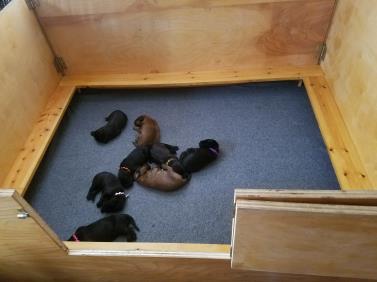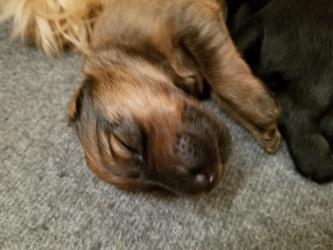 Eight days old - eyes and ears not open yet.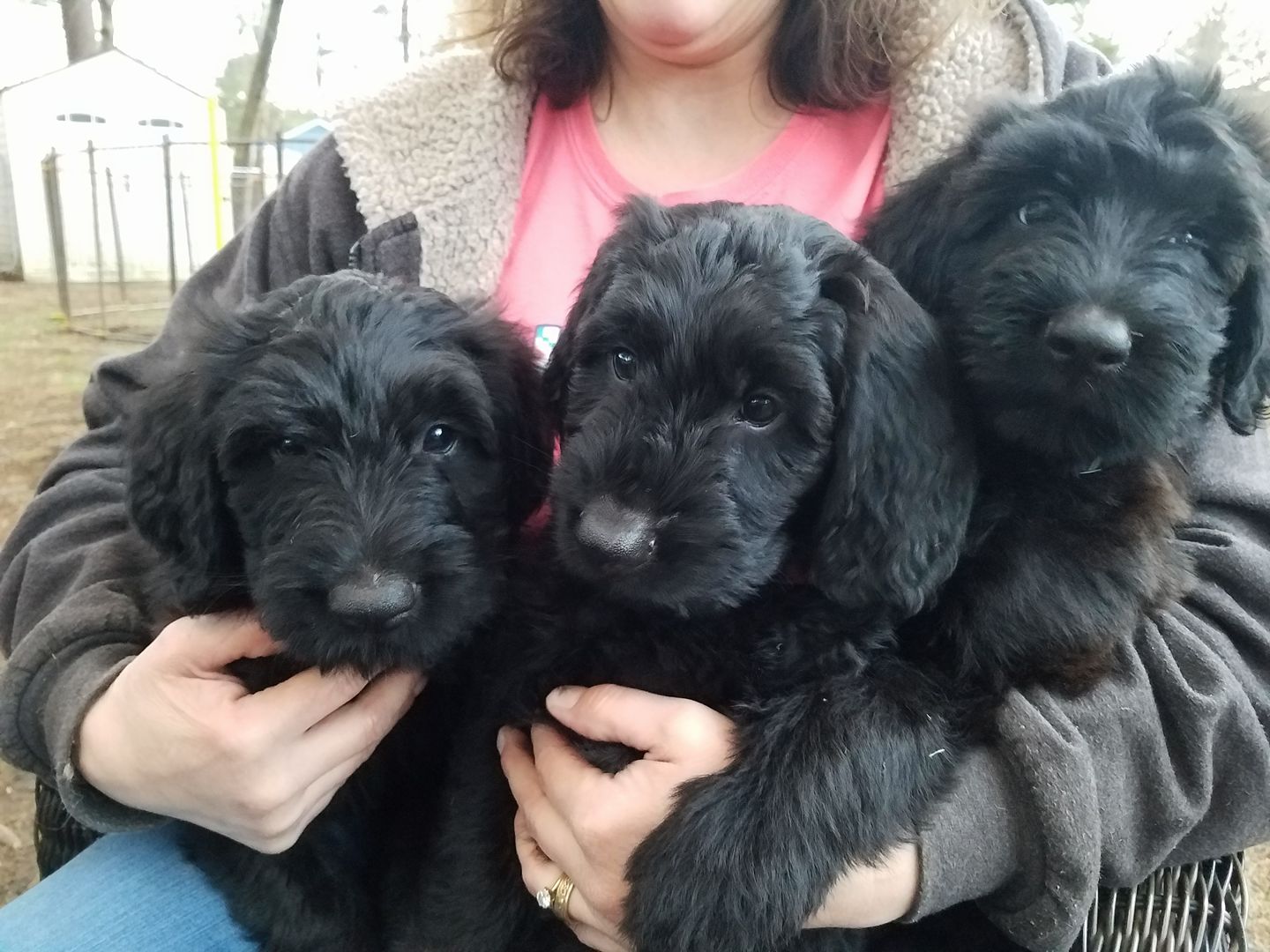 6/21/18: PINK WILL BE LEAVING US SOON FOR HER FOREVER HOME!