Wonderful World of Briards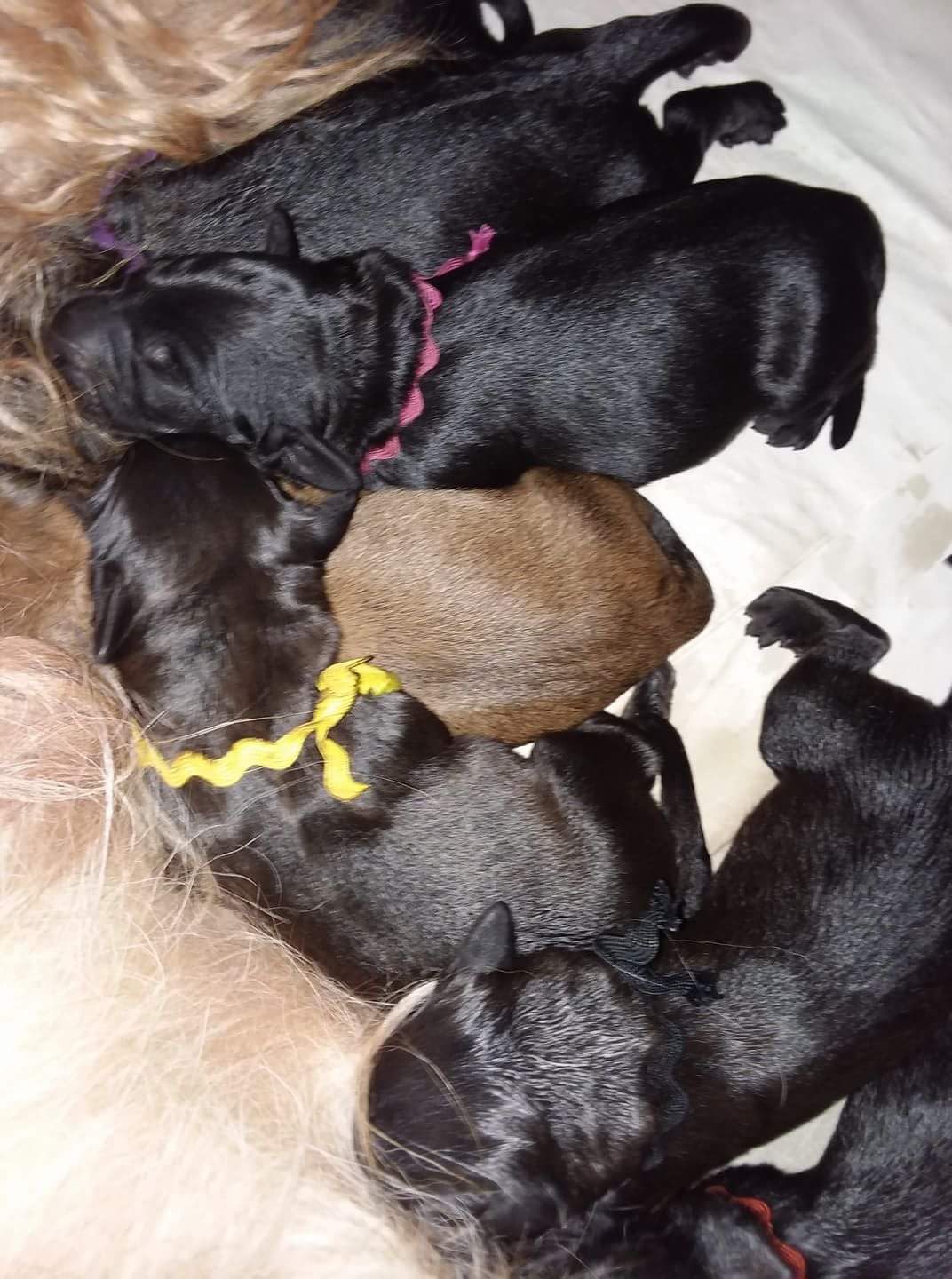 Katniss' puppies have arrived!  We are delighted to have welcomed 8 beautiful and healthy puppies to the Nuview family on March 4, 2018.  All weighed in around a pound. Katniss handled the whelping without incident starting at 11:07 p.m. and ending at 3:35 p.m.  She is turning out to be a wonderful, caring mother. 

In the litter, there are four boys and four girls.  Three of the boys are black, one is tawny.  Three of the girls are black, one is tawny.  We have puppies available for both pet and show homes. 

We only breed once every two or three years since our main goal in breeding is to raise our next show dog.   We don't do this for a living, thank god! So, if you are interested in this breed but not yet ready for a puppy, feel free to contact us anyway.  We are always happy to answer questions and to help people find a reputable breeder.

And since I know you would rather look at pictures....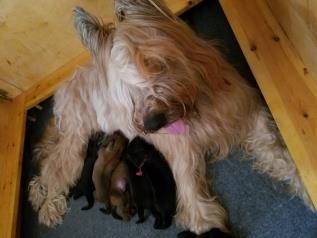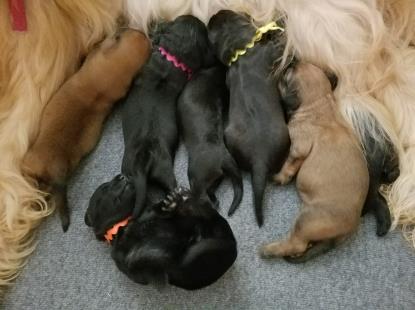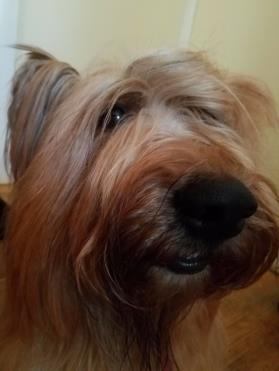 Above, we are one week old today!

To the left, a tired mom

Below, lunch!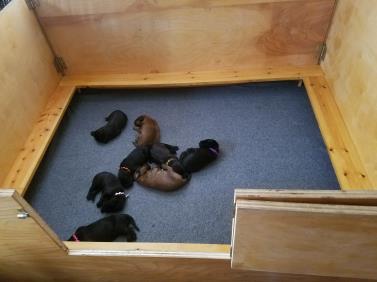 The Whelping Box, water for mom always at the ready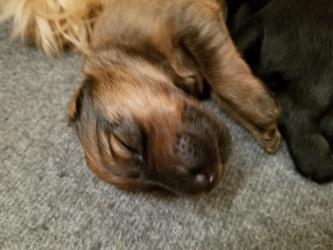 Eight days old - eyes and ears not open yet.