Wonderful World of Briards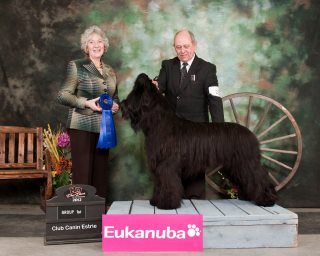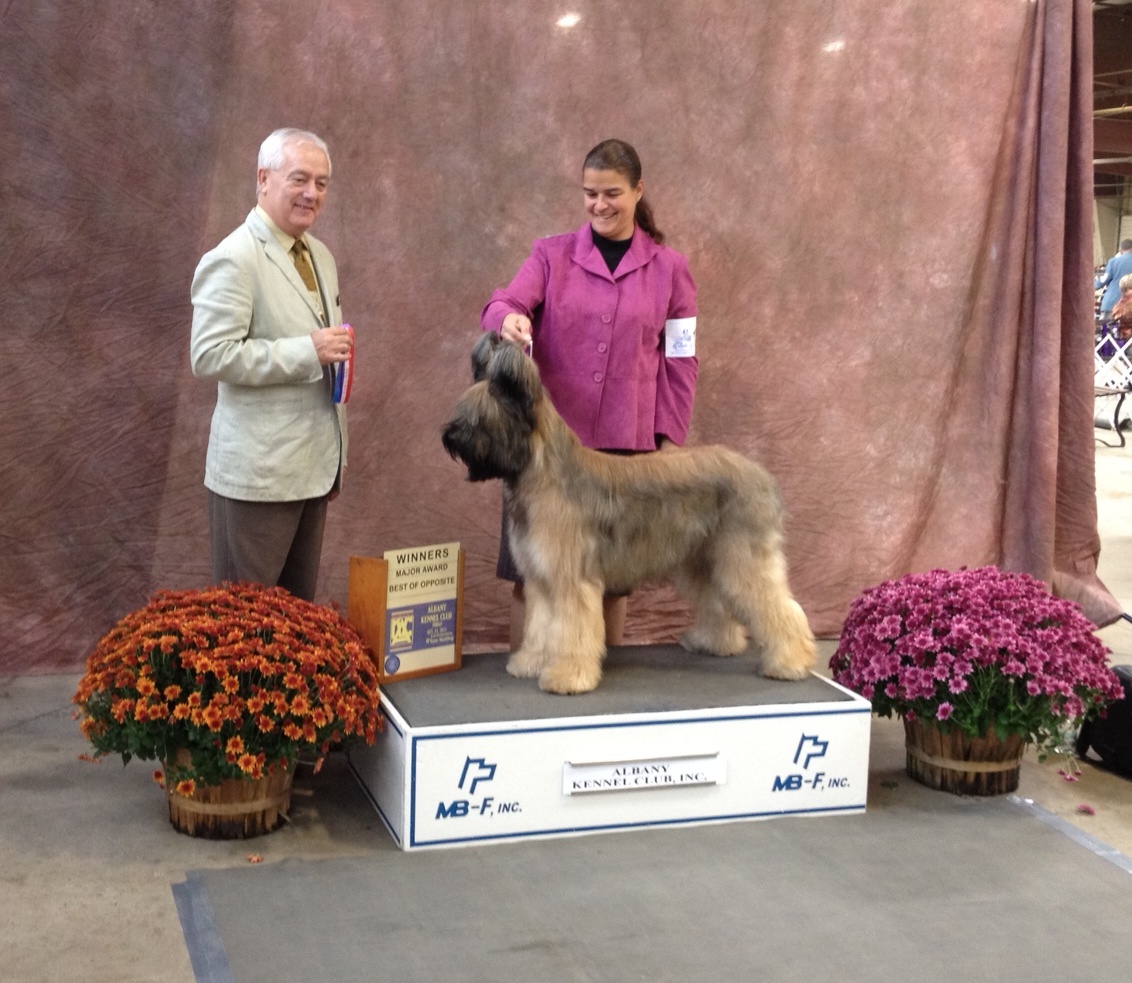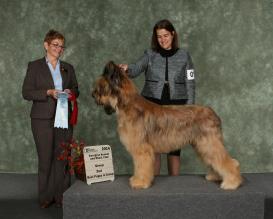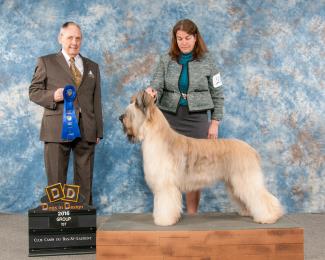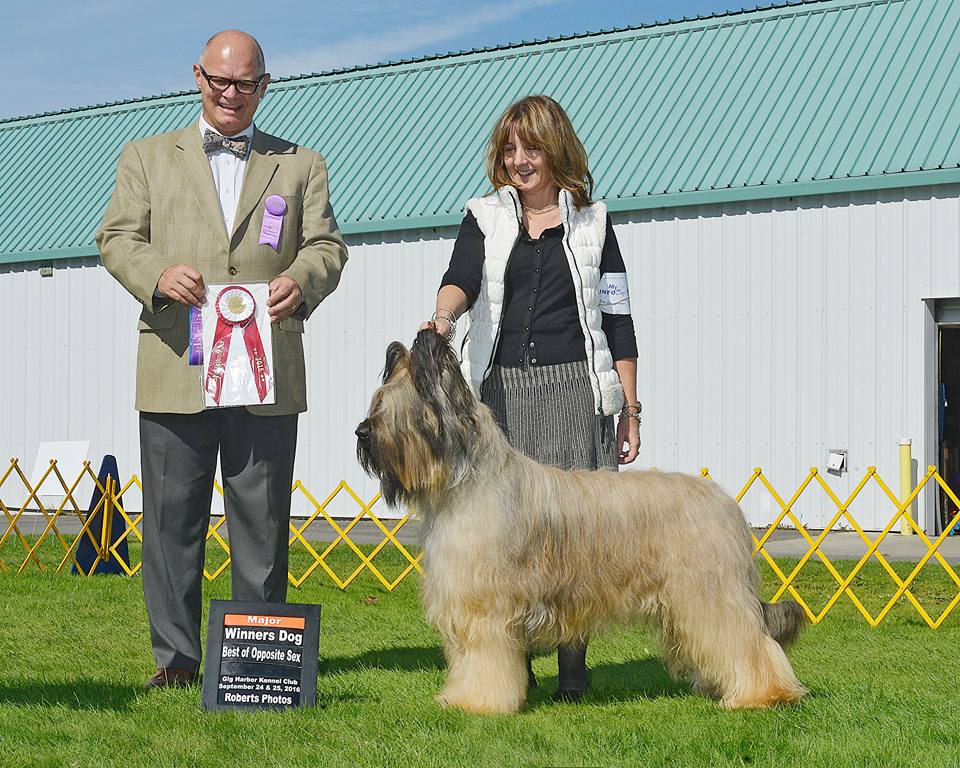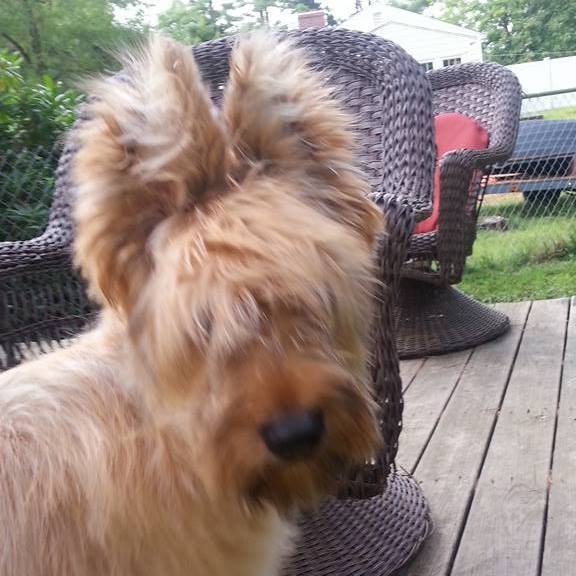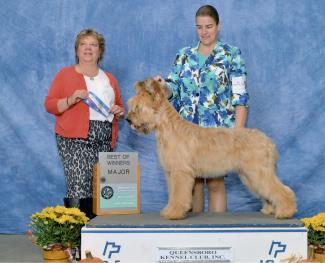 This beautiful black Briard to the left is Eddie.  He lives in Quebec, Canada with his owner Lillian.  Eddie finished very quickly in both the U.S. and Canada showing his maturity and beauty at a young age.  He was Canada's number one Briard in 2012.

This summer Eddie came to spend a week with us while Lillian was on vacation.  It was great to see how wonderful he is doing and what great care Lillian is taking of him.

Eddie will feature prominently in our future breeding plans. 

To the left is our very beautiful Molly, again from our 2011 litter, and to the right, her son Hennessy.  Both are currently traveling with their retired owners, Barb and Tom.

Hennessy was a singleton (single puppy in a litter) raised by his owner, Barb, and a Multiple Best Puppy in Show winner.

And now for the next generation.  To the left are Tristan, Max and Katniss.  All three are out of Gemma's 2015 litter and are finished Champions. 

Tristan has the unique distinction of being a second generation Best Bred by Exhibitor in Show award winner.  Since this award is only occasionally open at shows, a class dog will not have many shots at winning.  To have two generations of winners is an honor indeed.

While showing in Canada, Tristan was kind enough to win a Group 1 as a 14 month old dog on his owner's birthday.  Sue was both amazed and thrilled by his thoughtfulness. 

He is a sweet, playful and funny dog who lives with his owners, Dave and Sue in Massachusetts.  We get to see him from time to time and he greets us like long lost friends.

Max is currently residing in Alberta, Canada with his owner Suzette.  He finished his Canadian Championship in November, 2016 with Group placements. 

Max is a classic looking Briard; handsome, confident and self-assured.  He too will factor into our breeding program at some point in the future. 

He has a very agreeable owner in Suzette and we will work to convince her to come to Massachusetts for a visit this summer so we can work on an American Championship for him.  He already has one major win toward that title, getting a four point major by beating specials under the cool hand of Regina Keiter (pictured) out in the State of Washington.

Katniss.  Well, Katniss is a whole other matter.  She lives right here in the home she was born in and is a holy terror. 

She finished her American Championship with four majors in what seemed like the blink of an eye.  She is a beautiful mover and can take your breath away with her athleticism.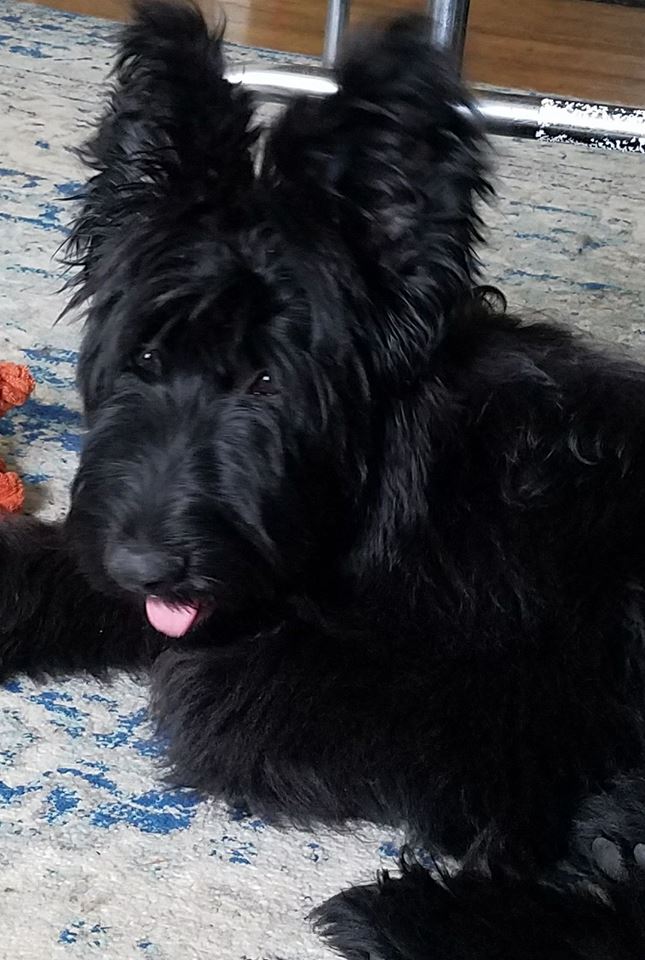 The beautiful girl to the right is Halley. We purchased Halley recently to add to the diversity of our pedigree.  We have several of our Nuview's boys we are considering for her assuming all her health checks come back good.  She just had her eyes checked - no issues seen for glaucoma, cateracts or other eye anomalies.

She has just reached her six month birthday and so will begin her show career soon in both the U.S. and Canada.  We have high hopes for this pretty little girl.  She is tremendously sweet and gets along with all the other dogs (both a good sign and a necessity)!